Bed & Breakfast options in the Bahamas
Please select from the following available accommodations: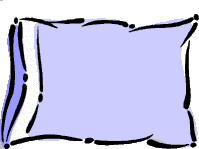 Auntie Anne's Bed & Breakfast An English style Bed & Breakfast with friendly hosts, tropical garden setting and large pool; affordable accommodations near beach.


Bahamas Birders' Bed and Breakfast offers visiting Birders to Grand Bahama a unique experience. This B&B features a nature trail, butterfly garden and pond, 3 minute walk to beach, nearby golfing, and Port Lucaya.


Can't find what you are looking for? Contact Bahamas Vacation Guide info

Back to Bahamas Vacation Guide Welcome Page




http://www.the-bahamas-hotels.com/bandbs/
Pages Designed and Maintained by BVG Design
Questions or Comments: Bahamas Vacation Guide
Date Page Last Maintained: 11 April, 2014
Bahamas Vacation Guide Copyright © 1996 - 2015
see privacy, copyright, disclaimer & policies All Rights Reserved